Mastering The Art Of Online Poker: Strategies, Tips, And Mindset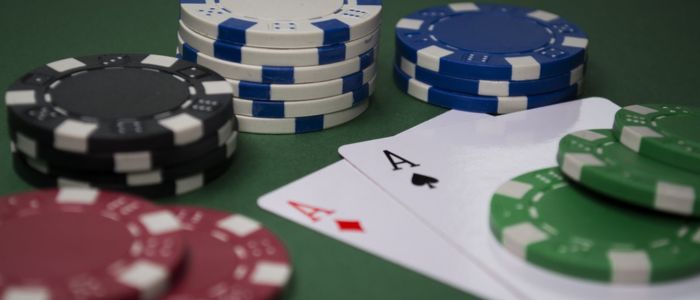 You've decided to try your hand at online poker, but you're not sure where to begin. Mastering the art of online poker requires more than just learning the rules of the game. To be successful you must also learn how to cultivate the proper mindset. While luck plays some role, skill is still the determining factor in the long run.
By dedicating time and effort, you can improve your game at WClub Online Casino, winning more pots and advancing through the stakes. This article covers essential strategies, tips, and mindset to make you a successful online poker player. So shuffle up and deal - your poker education starts right here with WClub.
Online Poker Strategy: Playing A Tight, Aggressive Game
To become a winning online poker player at WClub, you must employ a tight, aggressive playing strategy. This means you must be highly selective with the hands you play. At the same time, you should be aggressive when you do enter a pot.
Playing Fewer Hands (Tight)
When playing online poker, you must only play premium starting hands like pocket pairs, AK, AQ, and AJ. The fewer hands you play, the less you are exposed to the variance and luck in poker. Furthermore, you will lose less money with bad hands and win bigger pots with good hands. If you want to master the game, you must know that tight play is the foundation for success in online poker.
Betting and Raising Aggressively (Aggressive)
When you enter a pot with a good hand, you must bet and raise aggressively to build the pot size. Then, you can continually put pressure on your opponents by betting on each street:
Moreover, you can even make sizable raises, not just the minimum. When playing at an online casino like WClub, aggressive play wins more money from weaker players and earns their respect. This also leads them to fold more hands to your bets.
Mastering Poker Mindset: Managing Tilt, Patience, Discipline
To become a successful online poker player at WClub, you must develop the proper mindset. This includes managing tilt, practicing patience, and maintaining discipline.
Managing Tilt: Mastering The Art Of Online Poker
Tilt refers to letting your emotions negatively impact your poker gameplay. When you experience a bad beat or a losing streak, it's easy to become frustrated and make poor decisions. To avoid tilt, you must remain detached from outcomes. Rather, you should focus on making an optimal strategy.
Always Practice Patience
Did you know that patience is key to success in online poker? Oh yes, you heard it right. When playing online poker, you must avoid playing too many hands. Instead, you should patiently wait for profitable situations. Playing only premium hands will pay off as your opponents become frustrated and make mistakes.
Maintaining Discipline
Online poker is more than just a skill game. It also takes discipline to consistently apply optimal strategy, manage your bankroll properly, and continue improving. Remember, your discipline will be tested when faced with boredom or temptation. So, stay focused on the long-term rewards of mastering your craft.
Top Tips For Winning At Online Poker: Bankroll Management, Site Selection
Prudent Bankroll Management
To master the art of online poker, you must implement prudent bankroll management. You must only risk a small percentage of your bankroll in any one game. It is also recommended to have at least 20-30 buy-ins for the stakes you wish to play. This allows you to withstand variance and downswings without going broke.
Select The Best Online Poker Site
Carefully select an online poker site that suits your needs. You must compare rake structures, game selection, software functionality, security, and loyalty rewards. Just like WClub, this platform offers a wide range of games and stakes with a reasonable rake.
Final Thoughts
You now have a strong foundation of strategies, tips, and the right mindset to start mastering the art of online poker. With the right dedication, you'll be well on your way to becoming a poker pro at an online casino like WClub. WClub offers a wide variety of online poker games, so you'll surely find the poker games of your liking. Stay strategic, trust your instincts, and enjoy the ride with the best online poker site in Singapore.